Over the years we have grown and changed the construction industries in Saudi Arabia. We have succeeded to establish ourselves as one of the most prominent specialties solutions in the Kingdom. We believe that the attention to detail established over the years on our scope market will enable us to bring a higher level of service and craftsmanship to the base building market. Our Experience and expertise enable the Company to offer clients a local solution backed by international engineering and construction techniques.
Advance Matrix Structural Solutions' philosophy is simple: to offer the client the best solution in terms of design, supply, and construction of their market and project.
Passive Fire Protection Services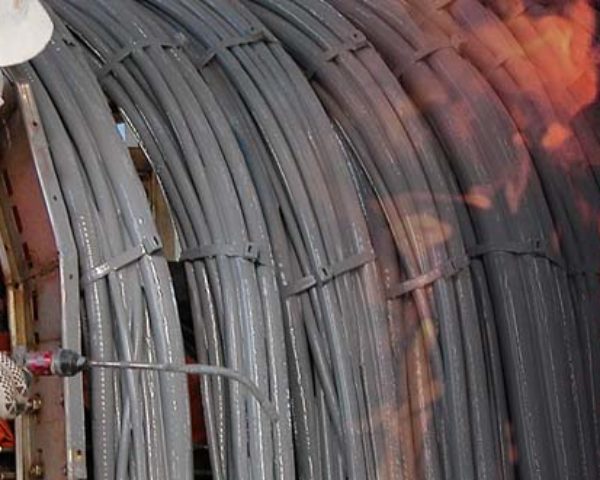 Concept of Fire-Resistant Cable Coating
Cables are prone to self-igniting locally due overheating caused by short circuiting. They can also be overheated due to external factors such as fires. Fire-resistant cable coatings are used to prevent the propagation of fire along internal electrical cables and to protect the functionality of those cables .These coatings are used worldwide in a wide variety of structures, including service tunnels, power plants, substations, and electrical and plant rooms.
OMNIV offers application of spray and brush-applied fire-resistant coatings on cables and cable-trays, preventing the spread of fire for 30 minutes and the ignition of cables for at least 40 minutes, even with a direct flame and surrounding temperature higher than 260°C. The applied coatings retard any direct flames travelling through horizontal and vertical cables and cable trays. OMNIV offers its expertise in application of cable coatings in accordance with the project specifications, industry standards, and manufacturers' recommendations.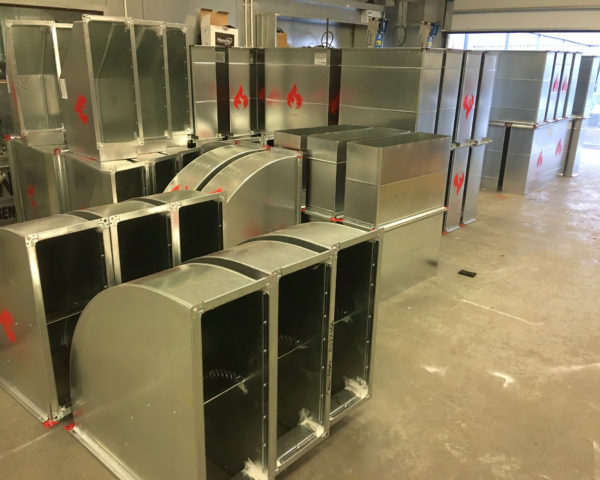 OMNIV offers application of four basic types of fire resistant ductwork that could be required or have special use under fire conditions. The following terms are used in identifying varying performance criteria for such ducts.
Ventilation fire ductwork
Smoke Extract ductwork
Non-domestic kitchen extract ductwork
Pressurization ductwork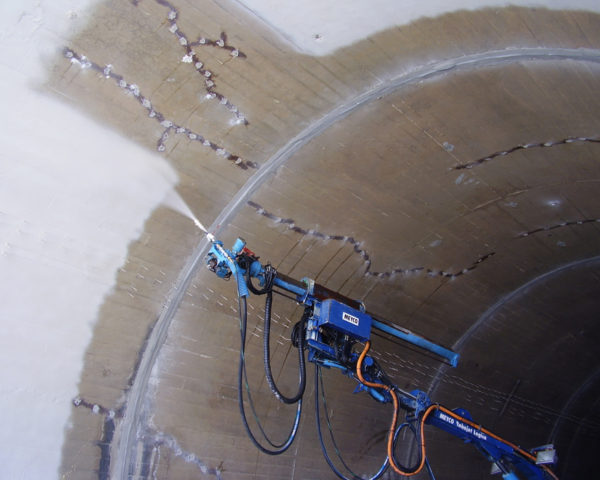 OMNIV provides two kind of tunnel fire protection systems
Fire Board Panel Systems
Fire board panel systems have been developed to create a protective membrane either directly fixed to the structure or to a steel framing system. This framing system can be suspended from the load-bearing structure or, depending on the span of the ceiling, can be suspended along the walls of the tunnel only. From below the Fire board panels will be screwed or bolted to the suspended steel frame to enable the removal for inspection at a later date. In case of refurbishment of the tunnel, the protective membrane system is both technically and commercially the most feasible option.
Fire Spray Systems
Fire spray systems have been developed as a proven method of fire protection for the tunnels industry. They include a range of integrated coating systems that restrict the effects of hydrocarbon fires on tunnel structures, and improve the sound absorption performance on the tunnel linings.
Fire spray systems are an applied, single package factory controlled premix, based on vermiculite and Portland cement, producing a monolithic coating able to withstand the thermal shocks experienced in a high intensity hydrocarbon fire. Concrete structures in particular, will be protected from explosive spalling when coated with fire spray products. Minimum practical thicknesses of 8mm unreinforced and 15mm reinforced, can be achieved offering the designer advantages should the traffic clearance envelope be critical within the road tunnel.
Dependent upon the road tunnels design requirements, fire spray systems can be trowelled smooth and coated to withstand the severe sulfur laden atmospheres encountered in road tunnels, whilst enabling ease of cleaning, increased light reflectance, and protection of the concrete from exhaust deposits, de-icing salts etc.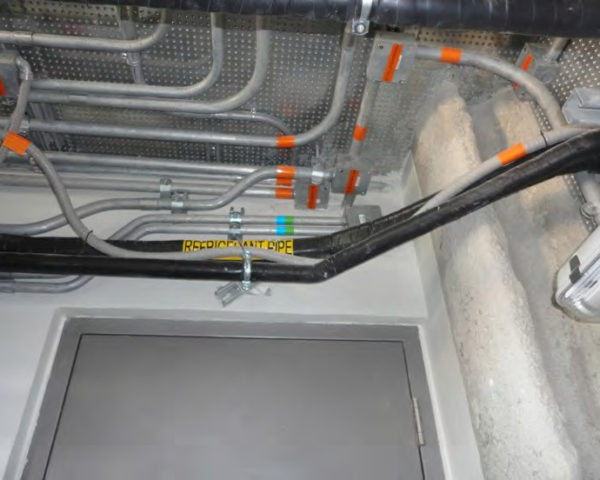 Fire Barriers
Fire barriers systems are slabs of high density rock wool with a white endothermic, ablative coating designed to stop the spread of fire through openings in fire resistant walls or floors. Fire barriers provide an enhanced acoustic performance and up to 240 minutes fire protection.
Fire Compounds
Fire compound systems are gypsum based with thermal and acoustic properties, which provide a fire seal around service penetrations in walls and floors. Fire compound systems are particularly designed for use where a loading of the penetration is applicable, such as service risers and plant room floors. Fire compounds are quick setting to provide a smoke seal offering up to 240 minutes fire resistance.
Intumescent Sealants
Intumescent Sealant systems are water based acrylic intumescent or silicone based fire protection sealants. Adhering to most types of surface, which when cured form a non-hardening seal; preventing the passage of smoke, toxic gases and fire for up to 240 minutes fire protection.
OMNIV Technical team can provide the following services
Bill of Quantities preparation and study.
System design to manage the process of documenting all fire barrier penetrations and firestops within a building.
System maps the location of all walls and floors, inventories each firestop (along with a picture of the installation) and records when it was installed, what materials were used and its ULC System number.
Labeling system on fire-rated walls and floors provide a permanent record of firestop locations for contractors doing renovation work.Our staff's knowledge of firestop systems is impeccable and the workmanship, scheduling and quality control system are every time beyond our client expectations.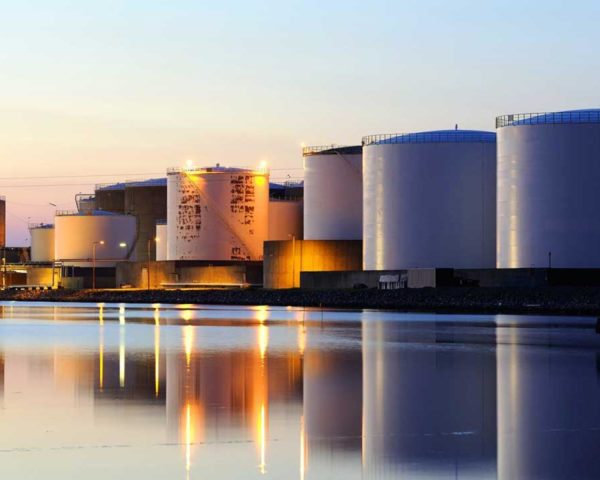 OMNIV specializes in application of intumescent fireproofing coatings for hydrocarbon-fires and jet-fires in the Oil & Gas environment. OMNIV PFP applies both solvent-based and water-based intumescent fireproofing coatings.
There are two common types of fire that may occur in a hydrocarbon-processing complex: The first is a pool fire and this occurs when a flammable liquid leaks from a vessel or pipeline to form a fluid reservoir, which then ignites; The second, and potentially more dangerous type, is a jet fire which can happen following the rupture of a pressurized vessel and/or gas line.
A hydrocarbon pool fire will generate temperatures of more than 1000 Celsius within ten minutes of ignition with heat fluxes of around 150kW/m2, while a jet fire will exhibit the same temperature rise, but the heat flux could be double that of the pool fire. Three distinct types of passive fire protection products are normally used in hydrocarbon-processing complexes:
Cementitious products generally based on Portland cement plus lightweight aggregates. Cementitious materials protect the steel in two ways. Firstly, they contain trapped moisture, which in a fire situation will boil and keep the steel temperature around 100 Celsius until all the water has disappeared. The product then acts, secondly, as an insulator.
Intumescent coatings generally epoxy based spray or hand applied. In the event of a fire these coatings intumesce (i.e. they swell to many times their original thickness) to form a tough insulating char.
Blanket systems made from man-made fibers which use insulation as their primary fire protection mechanism. They are used primarily for cable tray and valve protection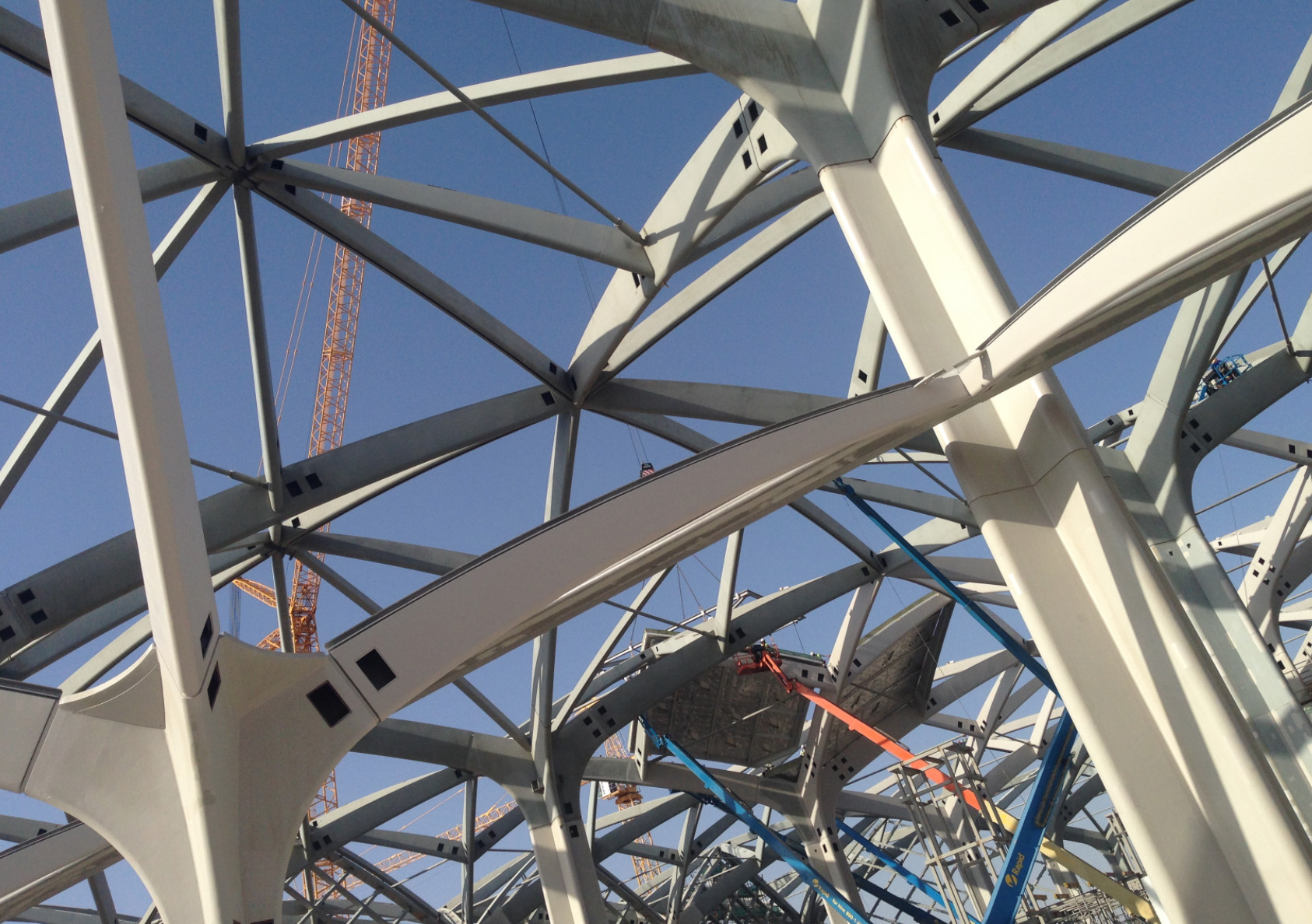 OMNIV can accommodate every aspect of fireproofing needs.
We hold licenses for most of the fireproofing products and our highly experienced professional installers and management team are trained and certified for the application of the industry's most requested products.
We are skilled in the application of :
Thin-film Intumescent Fire Protective Coatings
Thin film applied Intumescent paint is a fast method of providing up to 180 minutes fire protection to structural steelwork. Intumescent coatings provide an appearance similar to that of paint, with basic to high gloss finishes now available. At ambient temperatures Intumescent paint systems remains stable. However in a fire condition, the increase in temperature activates a chemical reaction which then causes the intumescent coating to expand many times its original thickness.
Cementitious Fire Spray
Cementitious fire spray is a fast and efficient method of providing up to 240 minutes fire protection to structural steelwork. Used in the commercial, petro-chemical and tunnels markets, cementitious fire sprays withstand impact and abrasion, yet remain flexible to accept design changes without incurring major cost and time delays.
Cementitious fire sprays may be applied within environments where limited exposure to the elements is likely throughout the building phase of the project. They can also be used for application to steel and concrete frames, metal floors or roof decks and return air plenums.
Boarded Fire Protection Systems
Boarded fire protection systems offer a non-combustible and cost efficient method of providing up to 240 minutes fire protection to structural steelwork. As the original means of affording structural fire protection, this method has seen major developments in the types of boards available today.
Boarded fire protection systems can be durable, resistant to water and beneficial to acoustic performance. Certain fire boarded systems are able to accept decorative applications, such as paint or plaster, providing an aesthetic finish without the need for further preparation.
Industrial Fireproofing
We provide these services for new construction, remedial or maintenance projects :
Shop Applied Fireproofing of individual members or welded/bolted frames
Module Yard Fireproofing of entire modules and connections on assembled modules
On-Site Fireproofing of existing structures and equipment supports, tie-ins or stick built steel
Chartek & Pitt-Char epoxies for industrial and commercial applications.
Commercial Fireproofing
OMNIV specializes in sprayed and hand applied fireproofing for commercial & institutional projects. We are skilled in bringing buildings up to national, provincial, and city fire codes.
Our highly experienced professional applicators, installers and management teams are trained and certified inapplying thin film intumescent coatings, sprayed acoustical and architectural materials, and virtually every proprietary Cementitious and fiber fireproofing product available in today's market.
OMNIV technical team can provide the following services:
Bill of Quantities preparation and study.
Fire proofing recommendation – As experts in a number of Fire proofing system you can expect more with the wide variety of brands & systems that we offer.
System thickness design for each Steel structure section providing the effective thickness for the fire rating requirements.
Extensive knowledge of global standards › Fire Engineering design
Integrity assessments
Material and cost estimation
Practical solutions to industry challenges › Bespoke fire testing capability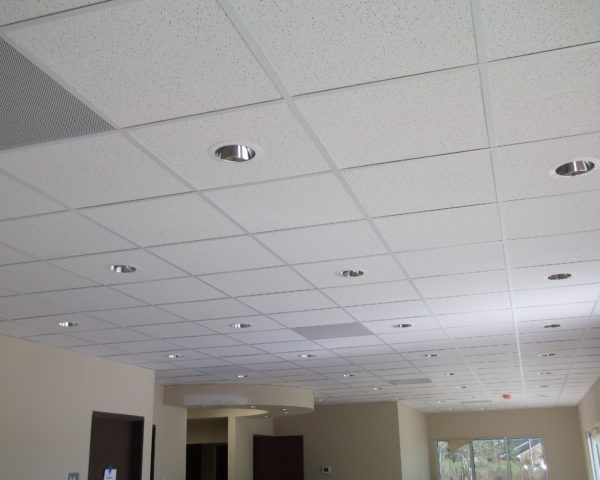 With the advantages of having combination of the most versatile product range such as PROMATECT®, PROMASIL®, MONOLUX®, DURATEC® and MONALITE®, OMNIV provide application services of calcium silicate boards in a varied and extensive selection of markets all over the kingdom.
Petrochem
Back-up insulation for refining and petrochemical furnaces
Industrial process piping and equipment
Flare insulation
Glass
Forehearths
Melting furnace and regenerators
Multi metal
Steel and torpedo ladles
Forging and heat treatment furnaces of steel and iron
Aluminum launders
Anode baking furnace
Aluminum smelting and holding furnaces
Reduction cells
 Energy
Coal, oil, gas fired, and nuclear power plants
Fuel cells and reformers
Solar power plants
Indoor insulation of buildings (climate board)
Furnaces
Cement plants(preheaters, cyclones, coolers)
Heat treatment furnaces
Ceramic furnaces
Induction furnaces
Chimney
Wall protection of fi replaces
Casing of domestic chimneys
Construction kit for building centers
Transportation
Maritime, rail, road and commercial aviation
Aerospace and defense
Home appliances
Storage heaters
Domestic oven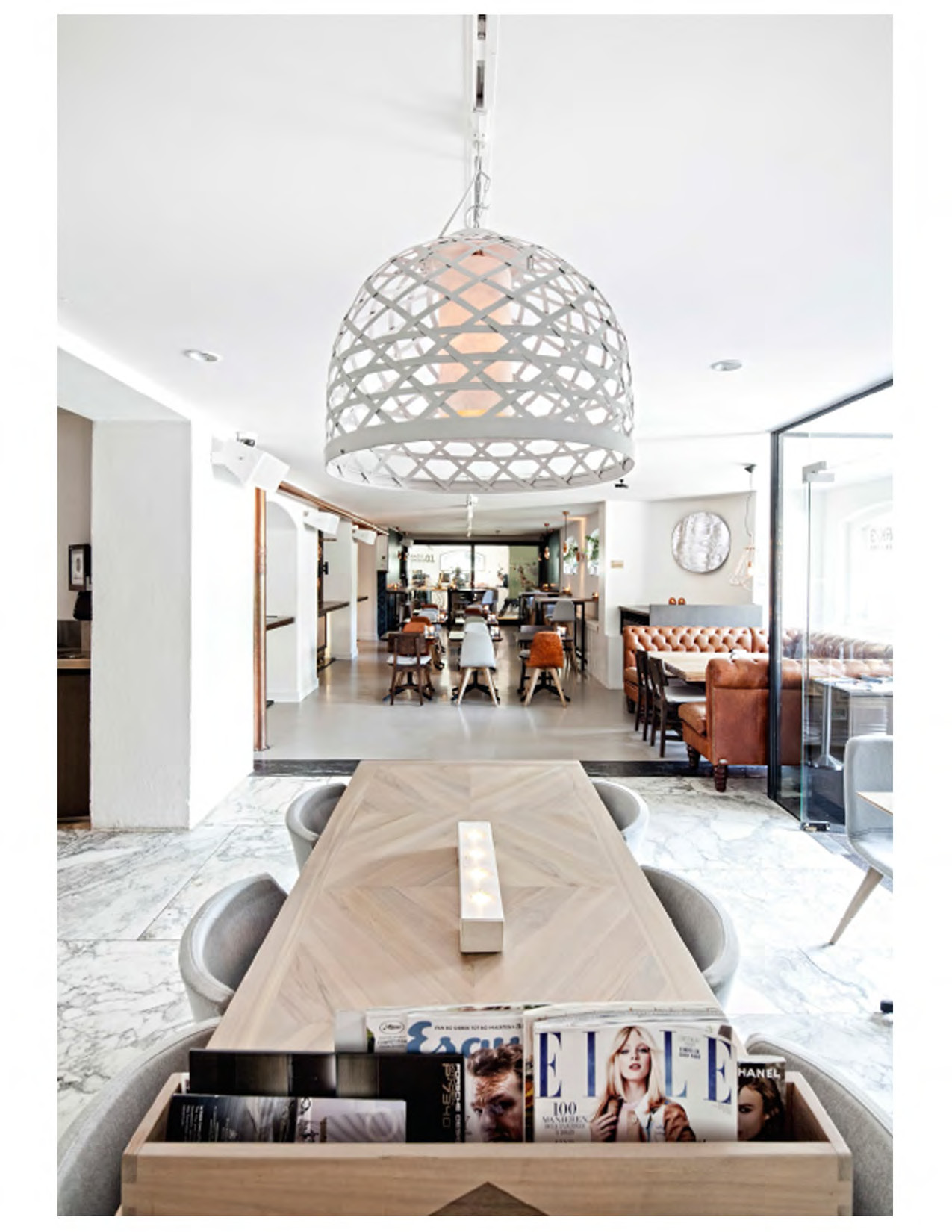 OMNIV is a licensed installer of Arabian Vermiculite Industries and its range of spray applied acoustical plasters designed for interior and exterior sound absorption.
A Durable Spray Rough-Finish or Semi-Finish with Sound Absorption
OMNIV offer applications of Sonotex products formulated of a gypsum plaster. Used for interior applications where contact and moderate abuse may occur. It is highly abuse resistant (impact, abrasion) and allows substrates to breathe. They are low maintenance: easy cleaning and patch can be patched repaired.
It is ideal for new construction, repair, remodeling work.
It can be applied over gypsum panel, concrete, base coat plaster and steel surfaces. Used in convention centers, schools, educational and religious facilities.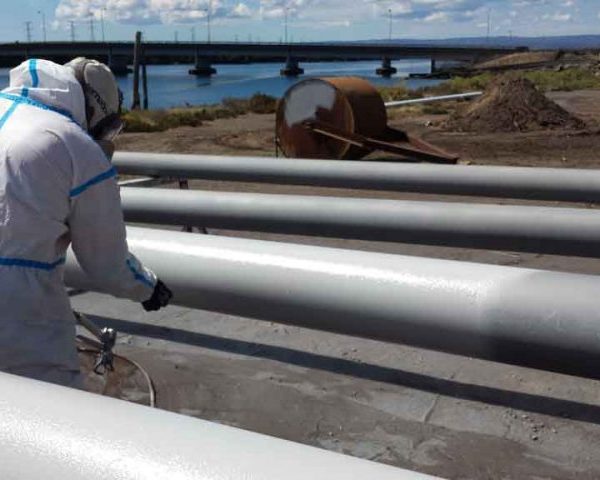 Pipeline Coating Rehabilitation
For some situations, the only feasible, long-term solution to restore coating system integrity and satisfy cathodic protection criteria is pipeline coating rehabilitation. OMNIV provides a single source for pipeline coating rehabilitation projects with seamless coordination of the work force and multitasking to reduce project delays and standby.
Component parts of a pipeline coating rehabilitation project include:
Pipe Excavation
Removal and Disposal of Existing Coating
Pipe Surface Preparation
Pipe Defect Inspection and Repair
Coating Application
OMNIV technical team can provide the following services
Bill of Quantities preparation and study.
System design to manage the process of documenting all Corrosion cases within a project.
Corrosion Protection recommendation according to project specifications.
Comments are closed.