With significant project expertise and a full installation service, our Architectural Solutions sector is able to provide expert support and advice from design through to specification and installation.
We works closely with a wide range of end users and main contractors to provide a professional, expert service to its clients. Our team will manage the project from survey and specification through to installation and hand over, removing risk and saving time for the customer.
You can expect from Advance Matrix – Architectural Solutions
Rapid installation – minimum downtime
Certified & trained applicators
Projects Completed on Schedule and Within Budget
Superior Project Management
Labor and Material Controls
Value Engineering Analysis if Requested
Time proven installations
ADA compliant Systems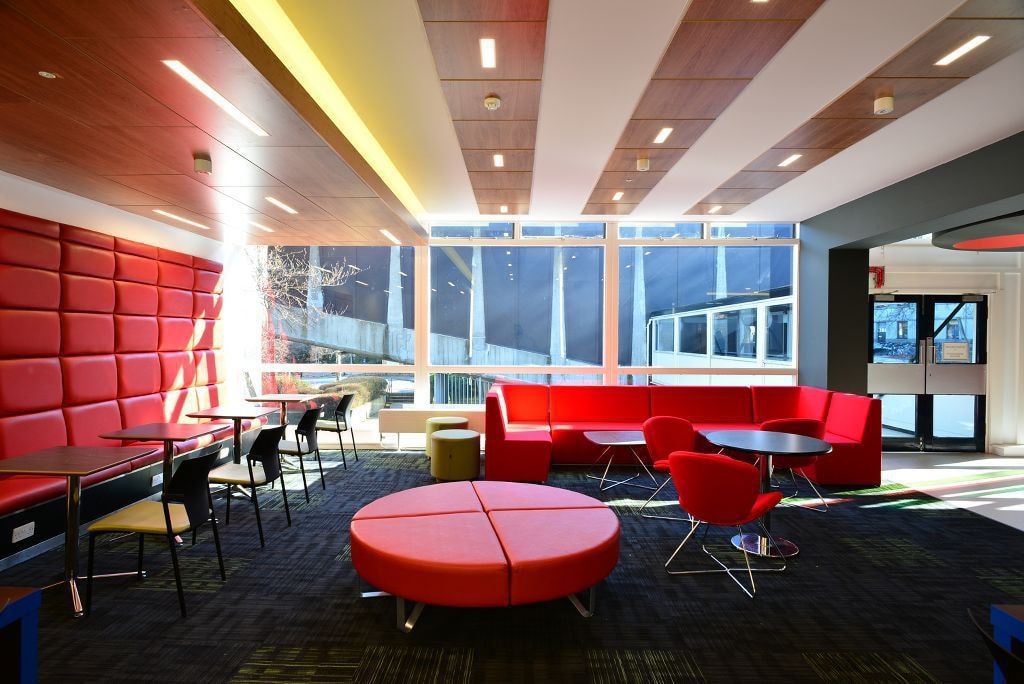 We at ASPECT Specialized Architectural Solutionshave highly experienced and talented Project Managers oversee every facet of a project –Focused on quality control, manpower efficiency, project time schedule and cost-effective systems- ensuring the clients superior results.
Acoustical ceiling systems and panels reduces reverberation and noise transmissions.
The control or elimination of environmental noise pollution has its effects on the quality of life isvery imperative; As such, architects and designers have turned to ASPECT Architectural Solutions to provide answers for their acoustical needs thatwill not only look great but functions itself to the ambiance needed.
Custom built ceilings nowadays are found in hospitals, courtrooms, boardrooms and auditoriums taking advantage of its acoustic benefits.
ASPECT installs acoustic ceiling systems for:
Retrofit &New installations
Hotels
Offices
Schools
Function Halls & Auditoriums
Residential homes
Our service offerings include:
Acoustical Drop-In Ceilings
Wood and Composite Ceiling Systems
Steel & Metal Ceiling Systems
Security Plank Ceilings for Restricted Areas
Linear Designed Ceiling Systems
Fabric Stretched Ceiling Systems
Filtered Ceiling Systems for Cleanroom Environments 8. Plaster and Acoustical Sprayed Systems
Wall and Ceiling Absorbers & Diffusers
Advantages in choosing ASPECT S.A.S
Rapid installation – minimum down time
Certified & trained applicators
Projects Completed on Schedule and Within Budget
Superior Project Management
Labor and Material Controls
Value Engineering Analysis if Requested
Time proven installations
ADA compliant Systems
Wide variety of system options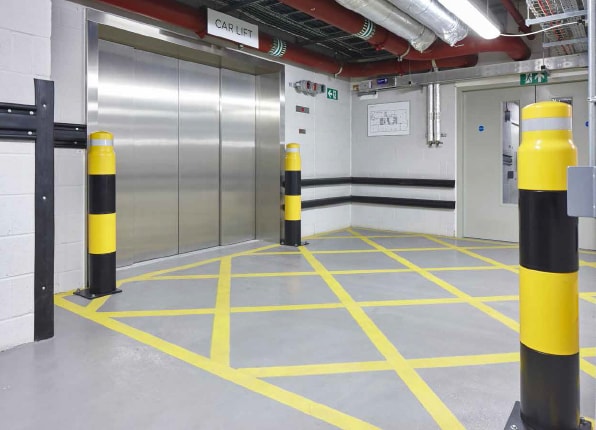 ASPECT S.A.S. works closely with a wide range of end users and main contractors to provide a professional, expert service to its clients.
The contracts team will manage the project from survey and specification through to installation and hand over, removing risk and saving time for the customer.
A full supply and installation service is offered for all ASPECTS protection systems.
An introduction to wall, corner and door protection.
A wall protection system for walls, corner and doors, providing an essential barrier against damage caused by the general flow of wheeled and pedestrian traffic.Specifying wall protection can help to reduce the levels of everyday damage to building interiors, minimize the need foron-going repair and maintenance, reduce life cycle costs, improve building accessibility and enhance the long term appearance of building interiors.
Aspect Installs Wall Protection Systems For Building ZonesReceptions & Entrances
Corridors & Circulation Areas
HospitalAccommodation
Restaurants & Cafeterias
Hotels
Clinical Areas
CommercialKitchens
Offices
Schools
Back-of-house
Wall Protection Guide:
Wall Cladding Systems
Wall cladding systems are available in a range of sizes, colors, finishes and textures to accommodate specification requirements. Bespoke cutting and design options available. Finishing options include thermoforming, a range of trims, color matched silicone sealant and weld rod.
Door Protection
Doors and door frames are vulnerable to damage due to the constant flow of pedestrian and wheeled traffic. ASPECT offers a variety of door protection solutions to prevent damage, conceal existing damage and coordinate or contrast with other elements of the building.
Wall Guards & Wall Strips
ASPECT provides wall guards and wall strips in various styles and sizes to correspond to the needs of different environments. Wall guards are robust in design and used in areas where frequent levels of impact occur. Wall strips are a cost effective alternative to protect surfaces from scuffs and scrapes.
Bed Head Protectors
ASPECT's solutions for bed head protectors provides maximum protection against damage caused by frequently moved beds. They are designed to help prevent damage to walls and wall mounted equipment from beds that are continuously moved up and down as well as in and out of busy hospitals and nursing homes.
Handrails & Combination Rails
Handrails & combination rails are designed to offer pedestrian guidance and support, in addition to a degree of surface protection against damage caused by wheeled traffic.
Corner Protection
Corners are one of the most vulnerable areas of a building and when left exposed are often damaged from everyday wheeled and pedestrian traffic. ASPECT offers a variety of material types, styles, and heights and is ideal for reducing maintenance costs and maintaining interior appearances.
Dual-Rail
Dual-Rail combines a handrail and wall guard linked together with a specialist bracket to provide an ideal solution for environments where pedestrian support is required in addition to protection against impact.
Floor Mounted Protection
A range of floor rails, posts, and bollards to protect building interiors and equipment from potential damage in both front and back-of-house applications. These products provide both a visual and physical barrier to impact and also help to minimize damage when impact does occur.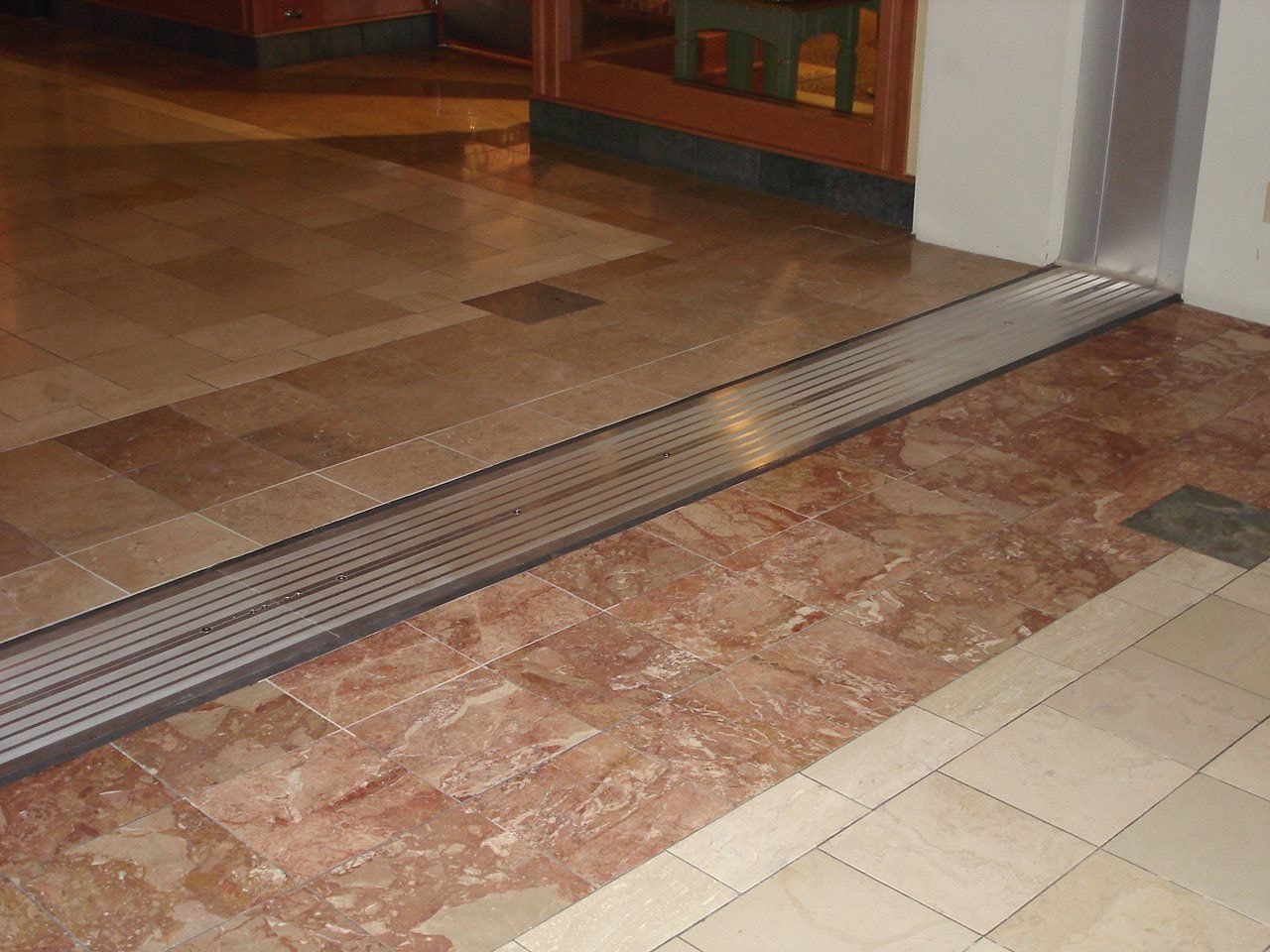 We at ASPECT Specialized Architectural Solutions are dedicated in providing effective solutions to your expansion joint needs, using the up to date techniques and highest quality materials from world leading manufacturers.
Having executed numerous expansion joint projects and is often called upon to provide its expertise for the most complex expansion cases.
Our Certified applicators are known for their in-depth technical expertise, problem-solving abilities, and surgeon-like precision.
Structural movement occurs as a result of several factors including thermal expansion and contraction due to changes in temperature, seismic occurrences, and wind force affecting the structure.
Expansion joints are designed to relieve stress on structural materials when movement occurs. We are a certified installer of the most expansion joint manufacturers systems.
Expansion Joint Covers
Thermal
Seismic
Exterior
ControlJoints
FireBarrier
Flexible Water Gutter
ASPECT Installs Expansion Joints for :
Retrofit & New installations
Parking structures, malls, plazas, stadiums & bridges
Seismic & thermal uses
Our Systems
ADA compliant Systems
WatertightSystems
Wide variety of system options – cover plates, seals & glands.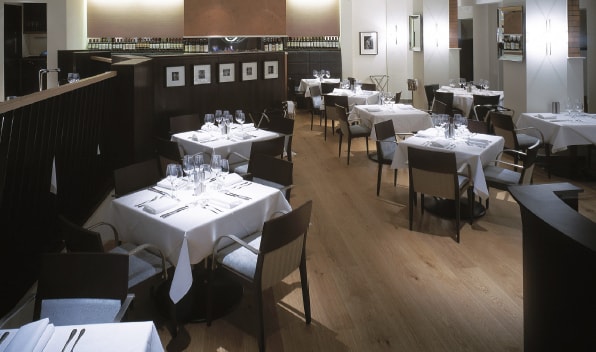 ASPECT provides a secure fixing between the stair edging and the step which is essential to ensuring a safe installation. The stair edging profile, type, and condition of the substrate and the application will affect the type of fixing method required.
This is a system that installed on staircases for maximizing grip and reducing the risk of accidents. It considered as one of the most effective and excellent way to protect people from slipping and tripping down the stairs.
These sheets enhance your grip over the stair cases and resist you from falling down. Apart from this, these strips also enhance the look of your stairs.
Stair Edging and Illuminated Stair Edgings
Selecting the Stair Edging and Floor Trims
Shape of Step
Select the correct stair nosing for the shape of the step – this should be a tight fit to the step to ensure that the profile does not lift or rock during use. There are four main stair nosing shapes to choose from (see below). Kinked face profiles can be used on square and some rake back stairs
Adhesive only fixing
A specialist adhesive designed to securely bond stair edgings, eliminating the need for screws and screw head cover plugs, providing a neater finish.
Mechanical and adhesive fixing
A combination of screw fixings, cartridge adhesive and screw head cover plugs are used to achieve a secure fixing
Illuminated Stair Edgings
ASPECT offers a range of solutions and decorative lighting profiles for stairs.
Profiles have been designed specifically to suit dark interior environments such as auditoria, where light is required for safety but should not detract from the primary function of the installation. By utilizing LED technology, the system offers an extra low voltage (12v) alternative to mains voltage lighting.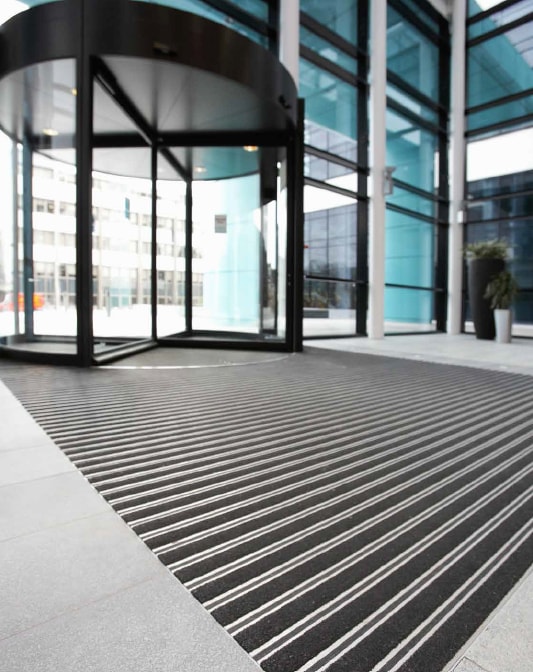 ASPECT provides an effective barrier matting system solutions, when correctly specified, will help to minimize the risk of slip accidents caused by wet flooring, reduce maintenance costs and improve the appearance of internal floorcoverings by significantly reducing the amount of dirt and moisture tracked into a building.
Matting system selection guide
Identify volume &type of traffic
Load weight of foot &wheeled traffic
Heavy Foot Traffic
Railway station
Stadiums
Airports
ShoppingCenters
Largehospitals
Supermarkets & department stores
Medium Foot Traffic
Offices
Hospitals
Schools,
High street shops
Hotels
Where to use Barrier Matting
Barrier matting can not only be used at a building's entrance and access points but also in other areas that are subject to increased risk of soiling and heavy wear.Inmany cases the optimum performance is achieved by combining different types of barrier matting.
Zone 1 – Exterior Entrances & Access Points
Primary Barrier Matting
Removes excess dirt prior to entering a building using a scraper wiper.
Increases the effectiveness of internal primary and secondary matting.
Ideal in heavy traffic areas.
Zone 2 – Interior Entrances & Access Points
Primary Barrier Matting
Removes and retains dirt and moisture to prevent ingressto adjacent floorcoverings through a combination ofscraper andtextile wipers.
Available with a choice of wipers that offer excellentappearance retention when cleaned in accordance with ASPECT recommendations.
Available in a choice of open and closed constructionand in different gauges to suit both recessed and surfacemounted options.
Available to suit varying types and volumes of traffic.
Zone 3 – Interior Circulation Areas and Some Interior Entrances & Access Points
Secondary Barrier Matting
Removes and retains dirt and moisture to prevent ingress to adjacent floorcoverings.
Ideal for use in internal areas subject to a risk of spillage and soiling such as canteen / vending areas or breakout areas within an office environment.
Products are produced from high performance fibres that are suited to intense cleaning to ensure long life appearance retention.
All products carry the additional protection of a wear warranty
Zone 4 – Other Areas
Secondary Barrier Matting
Removes and retains dirt and moisture to preventingress to adjacent floorcoverings.
Ideal for use in internal areas subject to a risk ofspillage and soiling such as canteen / vending areas orbreakout areas within an office environment.
Products are produced from high performance fibresthat are suited to intense cleaning to ensure long life appearance retention. All products carry the additionalprotection of a wear warranty.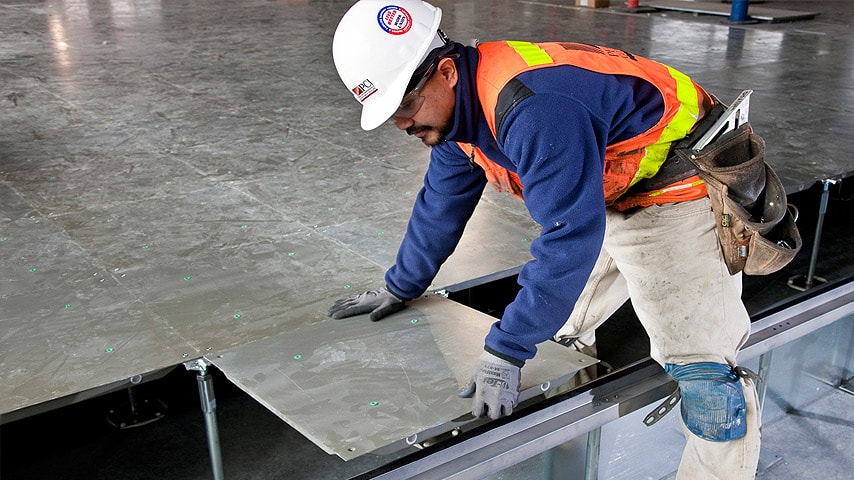 A raised floor is a data center construction model in which a slightly higher floor is constructed above the building's original concrete slab floor, leaving the open space created between the two for wiring or cooling infrastructure.
ASPECT's raised floor system offers impressive in-built properties and truly state of the art technology. It is the ideal product for almost any field of application. Our certified applicators are the leading experts in applying multiple types of raised floor systems.
Advantages of ASPECT raised floor systems:
NaturallySustainable
Load Bearing capacity
FireProtection
SoundProtection
SeismicSafety
JointPermeability
StaticElectricity
Floor Coverings
ASPECT installs raised floor systems for:
Foyer and reception areas
IT control centers
Training and research rooms
Office and design areas
Industrial and workshops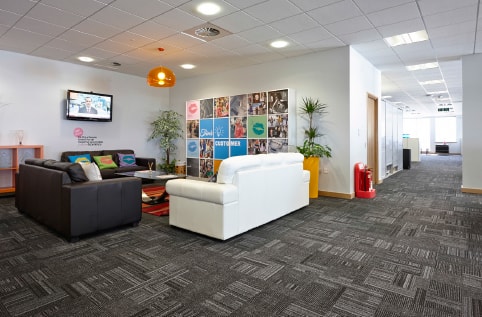 ASPECT S.A.S. offers a full range for Design & Construct projects as well as Architect Specified Projects for the supply & installation of wide range of quality products with competitive pricing structure.
ASPECT S.A.S. is totally focused in regards to projects of a commercial nature only and our success in the industry has been attributed to a total commitment in maintaining a high level of quality installations, on time performance & competitive pricing.
We recognize the value of customer satisfaction in a competitive world and the major contribution to this satisfaction is made by the supply and installation of products to an assured level of quality.
We offer floor covers for:
Offices
Schools and Universities
Hospitals and Medical Facilities
With our installations we offer:
Use color and design to differentiate space
Make a statement in reception areas
Emphasize reception desks
Highlight breakout areas
Create walkways and define circulation routes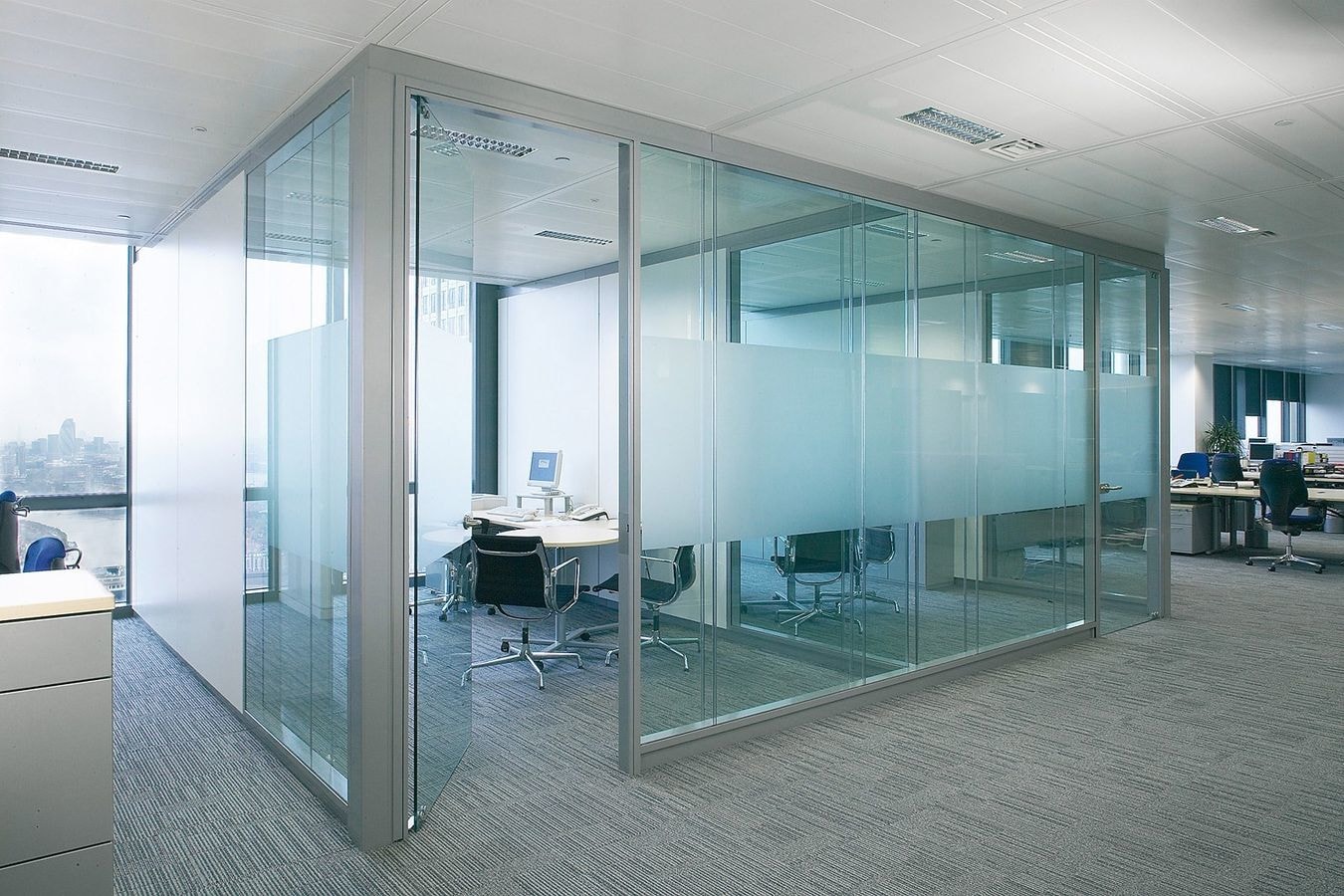 ASPECT's Interiors & Fit-Out Division offers suspended ceilings and partition works as well as turnkey fit-out for all types of general construction projects catering to the requirements of brand owners, merchandised vendors, offices, hotels and building owners / users.
Suspended Ceiling Works
Bulk Heads / Cove lights / Pelmets
Tileceilings
Gypsum Board Ceilings: Flat and Multilevel
Furniture Assembly Services
Partitionworks
Suspended Ceiling works
ASPECT offers all type of suspended ceiling works suitable for residential towers, hotel buildings, offices and industrial buildings. The Suspended ceilings are designed to cover MEP services passing below slab and to enhance acoustic performance while providing an aesthetically pleasing decorative / architectural finish.
Bulk Heads / Cove lights / Pelmets
Gypsum bulkheads and vertical portions of the suspended ceiling are formed to place A/C grills, curtains, indirect lights, artificial beams and to achieve an architectural finish. Gypsum bulkheads are formed at the termination point of the suspended ceiling, consist of gypsum boards, furring channels and perimeter trims. They are filled with a joint compound and then sanded to achieve a smooth final finish.
Tile ceilings
Tile ceilings are installed for architectural finish requirements and are widely used in commercial and residential buildings. Tiled ceiling are suspended in an exposed "T" grid system and triangular channel suspensions are used for concealed systems.
Tiled ceiling types include vinyl-faced gypsum tile ceilings, calcium silicate board ceilings, GRG tile ceilings, metal tile ceiling, aluminum tile ceilings, mineral fiber tile ceilings, acoustic tile ceilings, mirror finish tiles and micro perforated aluminum tiles.
Gypsum Board Ceilings : Flat and Multilevel
Gypsum board ceilings consist of main channels, caring channels, hangers, perimeter angles, fixed to gypsum board, taped, jointed and sanded to a smooth finish. Regular gypsum boards are used for dry areas, moisture-resistance gypsum boards are used for wet areas like toilets and pantries, and fire-rated gypsum boards are used as required by specifications
Furniture Assembly Services
ASPECT provide assembly service for bedroom, Living and kitchen furniture set: bed frame, night stands, TV stands, bookcases, computer desk, L shaped desk, Hutch, bookshelf, Sofa, sofa beds, chest of drawers, dressers, loft Bed, bunk bed, crib, storage cabinet, etc…
Our expert team assemblers key offerings
Furnitureassembly.
30 DAYS Guaranteed on all assembly service
Buy the furniture – We come to your home or office and assemble your furniture that came inside a Box; after delivery.
Partition works
Gypsum board partitions are widely used in commercial and residential buildings, industrial projects and offices. Gypsum board partitions are quick to install and relocate, and can accommodate MEP services, while reducing load to the buildings.
Types of Partitions
Partition types include liner wall partitions.
Dry wall partitions with GI studs and tracks.
Fire-rated wall partitions.
Acoustic wall partitions.
Staggered wall partitions
Curved wall partitions
Aqua panel wall partitions.These partitions are used for separation walls, internal walls, thermal wall insulations, fire rated walls and acoustic-purpose walls.
Fit-out works
As an interiors division, ASPECT offers turnkey fit-out solutions including ceilings, partitions, carpentry works, flooring and painting works for merchandised vendors like.
The Interiors
Team and work process
ASPECT has a highly dedicated, well-trained and experienced Interiors team for architectural design and project management. Our core professionals are able supported by a well-selected workforce forming a tight knit community of skill and talent providing customers the interior of their choice.
The core team of architects and interior designers first carry out site inspections to study and determine the requirements of the customer. The deepest attention is paid to the minute details in designing the layouts for the new spaces (offices, showrooms etc.) in close coordination with the customers' consultants and architects.
It is only after each of these stages are thoroughly completed, approved and recorded that our skilled carpentry team are brought in to complete the works per specifications, designs and client schedule.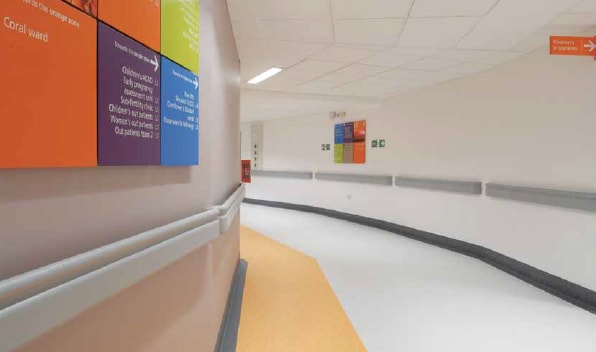 ASPECT offers solutions to suit most contract applications, from 'critical' clean areas where a homo- geneous finish is essential such as hospital wards, treatment rooms, and food & pharmaceutical environments, through to commercial office, education or retail environments where functionality needs to be combined with aesthetics.
Skirtings, cove formers and capping strips are used to provide clean, neat solutions for junctions where the floor meets the wall.
Aspect Installs Variety Systems of Skirtings As
PVC Skirtings
Set-in
Typically used with resilient floor coverings, this type of skirting is welded to the floorcovering in order to create an impervious seal. Ideal for critical clean areas (e.g. treatment rooms, pharmaceutical production) or areas subject to wet cleaning (e.g. school
and hospital corridors). Selected set-in skirting are available in 15m coils in order to reduce the number of vertical joints required
Sit-on
Typically used with hard floorcoverings. Ideal for use in areas where a neat, clean finish is required but an impervious seal is not required e.g. general circulation areas in schools and hospitals.
Flat
Used primarily with textile floorcoverings to form a neat, low-maintenance alternative to timber skirting.
Capping Strips & Cove Formers
Used when floorcoverings are continued up the wall. Cove former ensures a consistent cove is achieved and supports the floorcovering at a weak point. Capping strips provide a neat finish where the floorcovering stops.
Stratum PVC skirting
An alternative to traditional timber skirting, this 10mm thick skirting provides the look of painted wood whilst offering a low maintenance solution. Ideal for creating a neat finish in non-critical clean areas, and in all contract environments where ongoing maintenance and aesthetics are important factors.
Metal skirtings
Modern alternative to PVC or timber skirting. Creates a modern, hi-tech finish for environments such as commercial office, retail and leisure. Low voltage cable management system also incorporated in selected profiles
Comments are closed.